I want to be a life coach. I want to help people make the best out of their relationships with their partners, family, and friends. I also have a strong desire to help those who have lost a loved one deal with their loss.
After the death of my cousin earlier this year, I learned that there isn't a textbook on how people grieve. I saw things that night that I never once thought I would ever see. I saw the pain in the faces of my family and had no words as their worst nightmare came true. I wanted to be able to help them, but I had no idea what the process of that type of grief was or what they needed to do to heal. I want so badly to learn how to help people cope and heal through their grief. The program I am going to start will teach me that.
I've been depressed. I've felt the pain of sinking and not knowing how to get better. I've felt the sadness take over my life to the point where I didn't want to be here anymore. I want to help people learn how to get out of that darkness, which is another part of the program.
I've had problems with family and friends too. I've had a hard time in my life having positive relationships with anyone because I didn't know how to live my own life without letting judgements and negativity get in the way. I want to teach people how to make the best of their relationships.
I've been obese, and I know how hard it is to drop the weight too. I want to inspire people do it too.
But I've gotten through it all. Now I want to use all of these experiences to help other people improve their own lives. But I want to do it the RIGHT way by getting certified. I want to learn the tools that will help me help people in the best way possible.
Due to economical hardships, my family doesn't have the money for me to get started, so here I am desperate to start this part of my life and struggling to figure out how I am going to reach it. I've started making things with my embroidery business to sell, I'm offered babysitting services, and I am doing anything I can to raise the $1000 the program costs.
Just so people know that I am 100% serious about this process, I am offering THREE (3) people life coaching sessions for one month (4 weekly Skype sessions)*. These three people will be chosen by random draw. To be entered into this drawing, after you donate, please send me the name of the person you feel more deserves the free coaching and WHY to lauren@thehappiestwomanalive.com. Yes, you can nominate yourself, or you can nominate any other person. Should that person refuse the coaching, I will choose one of the next in line. (Donations not required for nominations, but appreciated.)
Thank you so much everyone, and I look forward to achieving this goal with you all.
*The life coaching will take place after the 8 week program, so I am 100% certified before I start the coaching.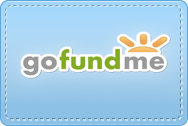 Lauren Vento
The Happiest Woman Alive
www.thehappiestwomanalive.com
www.facebook.com/thehappiestwomanalive